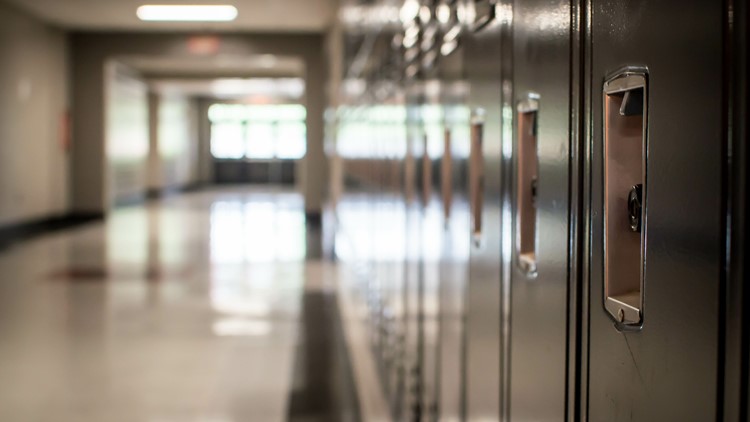 Police arrested a 17-year-old male and another juvenile male whose age was not given.
ARLINGTON, Texas — Two students were arrested Friday after police found two guns and drugs during an administrative search of the students' backpacks, according to Arlington police. 
The Arlington Police Department (APD) said it was notified by staff at Bowie High School at 8 a.m. on Friday, and the officers took custody of the students and their backpacks.
Police located the students the backpacks belonged to and arrested them. APD told WFAA ammunition was also recovered along with the guns and drugs.
APD said one of the students is Machai Kelley, a 17-year-old student considered an adult under Texas law, and another juvenile male who was not named by police because he is a minor.
According to police, Kelley was booked into the Arlington City Jail on one count of unlawful carrying of a weapon in a prohibited place and possession of fewer than two ounces of marijuana in a drug-free zone. The juvenile male was charged with unlawful carrying of a weapon in a prohibited place, police said.
"We want to stress that weapons have no place inside our schools and there will be severe consequences for anyone who brings a gun on campus," police said in a news release. "We continue to urge gun owners to be responsible and properly secure their weapons in their homes so they don't fall into the hands of people who should not have them."


story by The Texas Tribune Source link