Five Memphis police officers were fired Friday after the chief said they violated department policies during a traffic stop in Tennessee this month that ended with the hospitalization and death of a 29-year-old man.
An administrative investigation by the Memphis police found that the officers allegedly violated multiple policies, including use of excessive force, duty to intervene and duty to render aid in the Jan. 7 traffic stop of Tyre Nichols, police chief C.J. Davis said in a statement.
The officers were identified as Tadarrius Bean, Demetrius Haley, Emmitt Martin III, Desmond Mills Jr. and Justin Smith. They were hired between 2017 and 2020.
"The Memphis Police Department is committed to protecting and defending the rights of every citizen in our city," Davis said. "The egregious nature of this incident is not a reflection of the good work that our officers perform, with integrity, every day."
Efforts to reach the officers Friday were unsuccessful. 
In an emailed statement, Memphis Police Association President Lt. Essica Cage-Rosario cited an ongoing criminal investigation into Nichols' death and declined to comment on the officers' firing.
"The citizens of Memphis, and more importantly, the family of Mr. Nichols deserve to know the complete account of the events leading up to his death and what may have contributed to it," she said.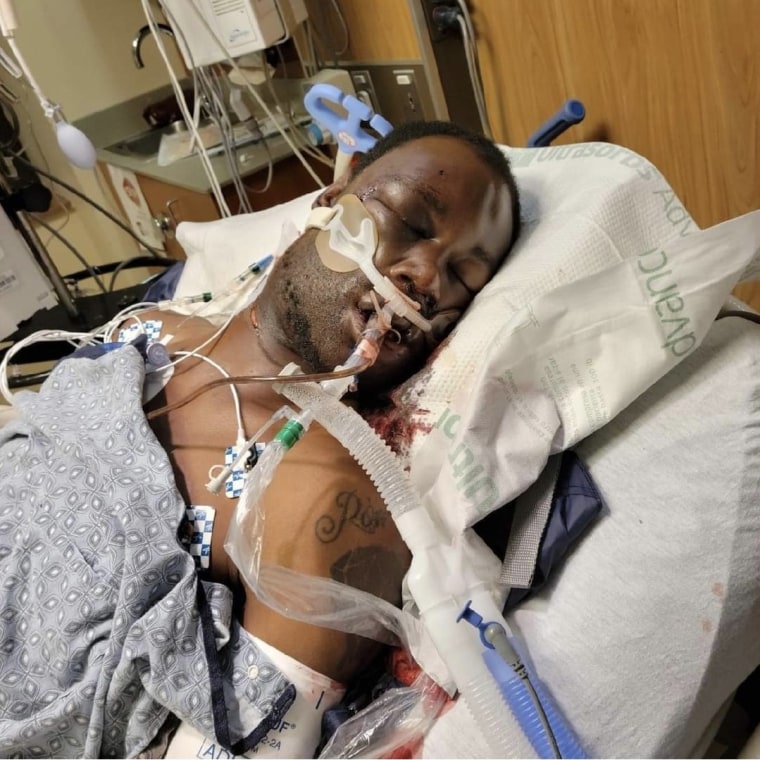 Lawyer Ben Crump, who is representing Nichols' family, did not immediately respond to a request for comment.
In a statement earlier Friday, a spokeswoman for Crump said the attorney and Nichols' family would address reporters after reviewing body camera video of the traffic stop.
"The family of Nichols says that police brutalized him to the point of being unrecognizable," the statement says.
Authorities have said officers stopped Nichols for reckless driving on Jan. 7. A "confrontation" followed, the department said at the time, and officers pursued Nichols when he fled on foot.
While trying to take Nichols into custody, there was another confrontation and Nichols complained of having shortness of breath, the department said.
Nichols died three days later.
Authorities have not provided details about the confrontation.
A photo provided by his stepfather showed a hospitalized Nichols with blood on his face and what appeared to be a swollen eye.
The case is also being reviewed by the Tennessee Bureau of Investigation and the Department of Justice, which announced earlier this week that it had opened a civil rights inquiry.