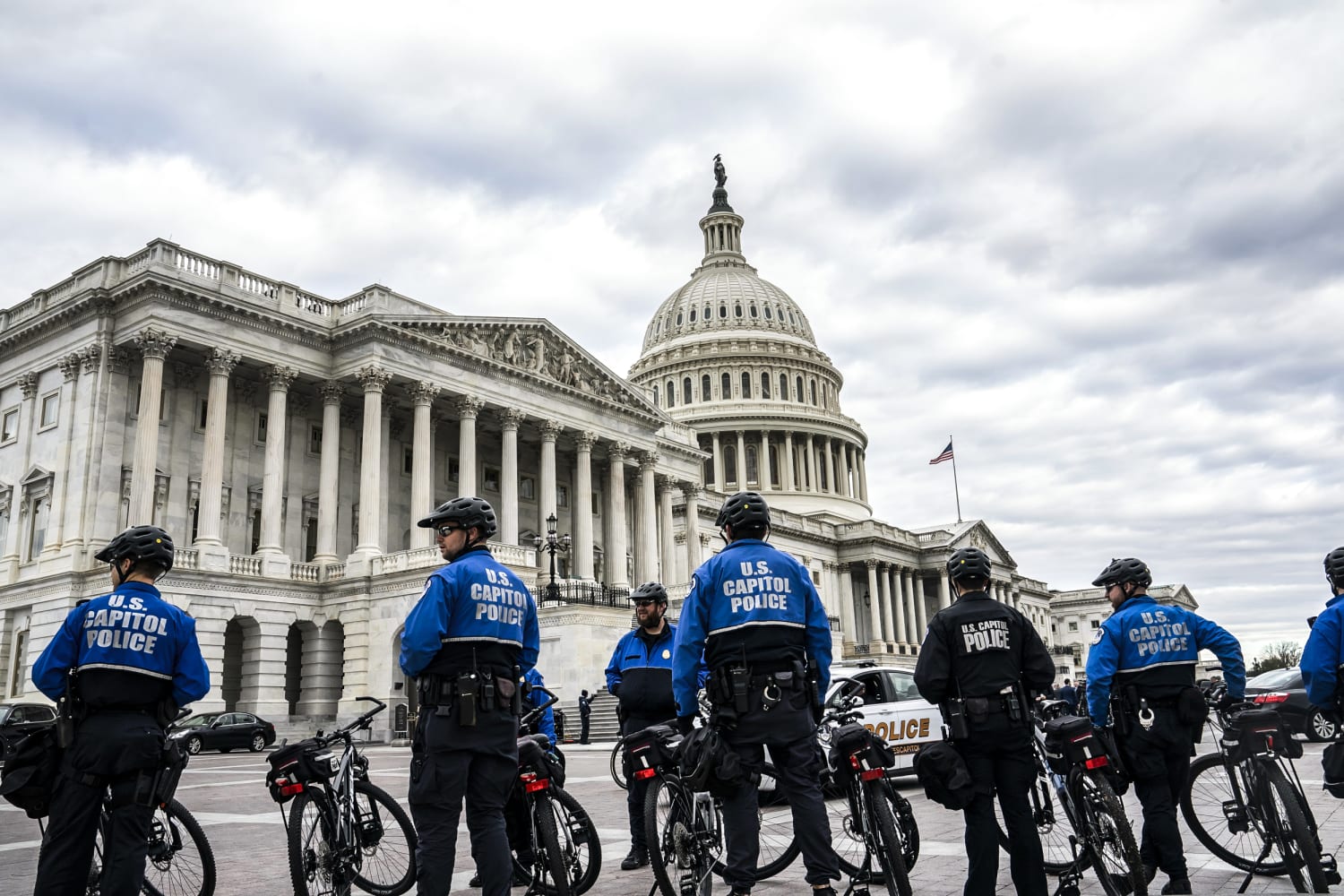 U.S. Capitol Police investigated 7,501 threats against members of Congress in 2022, according to new figures released Tuesday.
Last year's numbers marked the first decline in at least five years but remained "historically high," and nearly double the 3,939 cases investigated in 2017, Capitol Police said. In 2021, when the Jan. 6 riot took place, threat cases jumped to 9,625.
"The threats against Members of Congress are still too high," said U.S. Capitol Police Chief Tom Manger in a statement. "This has resulted in a necessary expansion of, not only our investigative capabilities, but our protection responsibilities as well."
The tallies include investigations into "concerning statements and direct threats," and police said the amount of threats against Democrats and Republicans has been similar, noting every member of Congress has been affected.
The new figures come months after an intruder was charged with breaking into the San Francisco home of now-former House speaker Nancy Pelosi and assaulting her husband with a hammer. Police said the alleged assailant later said he was looking for Pelosi, who was in Washington, D.C., at the time.
Weeks after that attack, a Michigan man was arrested and accused of threatening to kill Rep. John Garamendi, another California Democrat, and FBI Director Christopher Wray.
More recently, a Washington man was charged with seven counts of making interstate threats after he was accused of leaving more than 400 voicemails over two years for members of Congress.
Threats of political violence have also extended to the state and local level. Solomon Pena, an unsuccessful GOP candidate for the New Mexico statehouse, was arrested Monday in connection with four shootings at the homes of two county commissioners and two state legislators.
Frank Thorp V contributed.