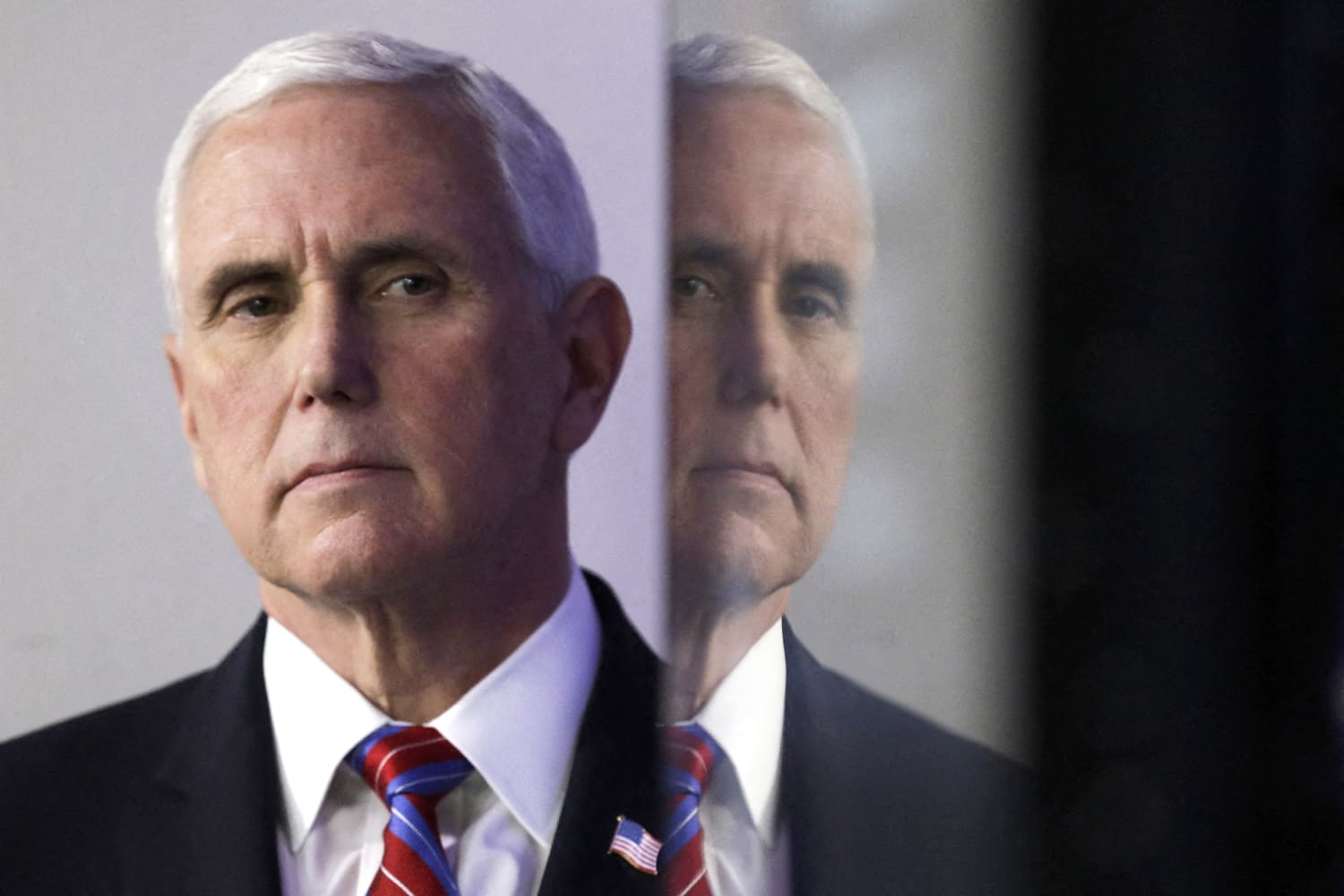 A "small number" of classified documents was discovered last week at former Vice President Mike Pence's Indiana home, according to letters Pence's counsel sent to the National Archives obtained by NBC News. 
The lawyer, Greg Jacob, said the documents were discovered after Pence asked "outside counsel" to look for records bearing classified markings following the recent news about documents found in President Joe Biden's Delaware home.
Jacobs, who was a top lawyer in Pence's vice presidential office and now represents him on matters pertaining to the National Archives, said the team identified a "small number of documents that could potentially contain sensitive or classified information" while reviewing records stored in his personal home.
Jacob said the documents were "inadvertently boxed and transported" to Pence's home at the end of the Trump administration. The former vice president "was unaware of the existence of sensitive or classified documents at his personal residence," Jacob said.
"Vice President Pence understands the high importance of protecting sensitive and classified information and stands ready and willing to cooperate fully with the National Archives and any appropriate inquiry," Jacob said.
Pence "immediately" secured the classified documents in a locked safe pending further direction on proper handling from the National Archives and has directed his representatives to work with the agency to "ensure their prompt and secure return," Jacob added.
He said the legal team is "unable to provide an exact description of the folders or briefing materials that may contain sensitive or classified information because counsel did not review the contents of the documents once an indicator of potential classification was identified."