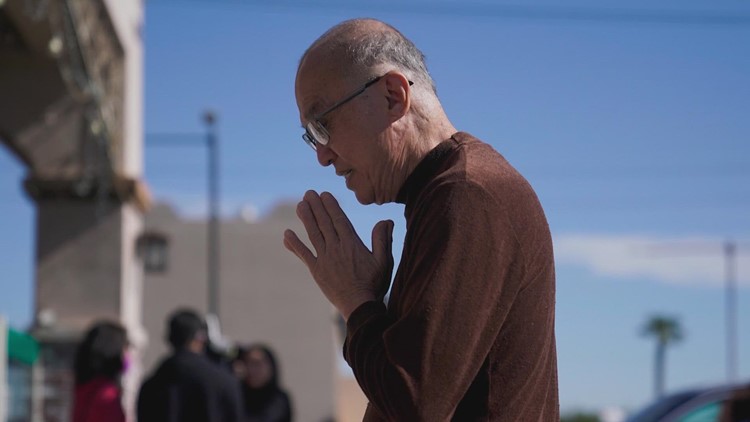 Locally, in the Dallas area, Asian community activists are left heartbroken by the recent news.
DALLAS — At least 18 people are dead after attacks in a Southern California ballroom and at a mushroom farm on the coast. Authorities continue to investigate the motives behind the attacks. 
Locally, in the Dallas area, Asian community activists are left heartbroken by the news.
"The last thing I would like to see is the Asian community resorting to guns. What's sad is we're not so used to [the use of] deadly weapons when there is a dispute,'' said Jonas Park, an Asian community activist.
Park was left stunned when he heard the news about the shooting on Saturday at the ballroom dancing venue in Monterey Park, near Los Angeles at an event celebrating the Lunar New Year.
"This guy who shot at people was a frequent dance hall goer. He knew people,'' said Park.
Police say, the suspected gunman, 72-year-old Huu Can Tran was a former volunteer dance instructor. While police are still trying to figure out the motive in these recent shootings, Park talked about the struggles often impacting Asian communities. 
"There are so many people in poverty… they have a difficult time having ends meet. They have issues,'' said Park. 
Park said he believes the violence might have something to do with recent mass shootings across the country.
Park said, "copycat issues, right, so and so does it, I can do it, too.''
Now, Park is working with local church leaders, trying to help his community and find solutions.
"She's reached out to community members, and they are setting up a hotline. Just by listening to them,'' said Park.
For now, we listen, and we grieve with these families.
"For the victim's families, speechless. My prayers are with you, sending you loving energy,'' said Park.


story by The Texas Tribune Source link