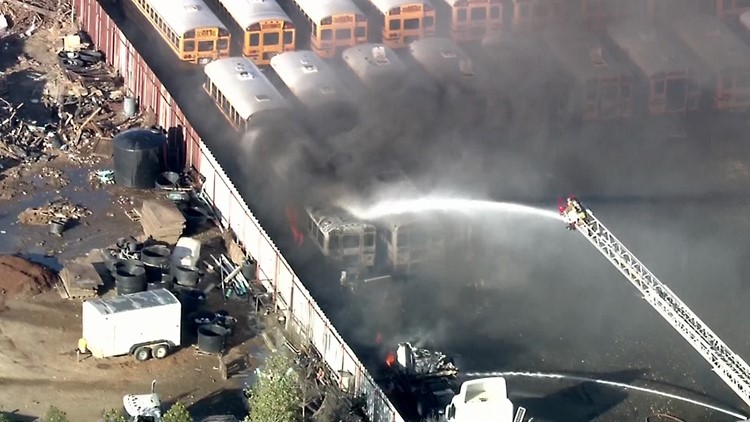 DALLAS — Multiple school buses caught fire at a lot on Thursday afternoon, sending thick, black smoke around the Northwest Dallas area.
Crews are battling the fire at the lot near Interstate 35E and Manana Drive. It's unclear what led to the fire.
Dallas Fire-Rescue (DFR) said it responded around 3:30 p.m. after receiving calls about a tractor on fire and that other tractors were around it. 
An aerial view of the scene showed crews putting out flames that engulfed multiple school buses.
It's currently unknown if there were any injuries.
This is a developing story and will be updated.


story by The Texas Tribune Source link