Legislation that would appropriate $300 million "to implement a program of reparations for damages to persons and property" in Tulsa's 1921 Race Massacre has been filed for the session that begins Feb. 6.
House Bill 1627, by Rep. Regina Goodwin, D-Tulsa, is similar to measures she filed in 2019 and 2022 and among several she is launching this year against the headwinds of a conservative Republican majority.
Issues addressed by those bills address policing reform, especially as it relates to use of force; election law reform; the underutilized race massacre scholarship fund; and mental health access for the poor. 
"We need those bills," Goodwin said. "They would help Oklahoma to be a more just state."
Persuading the large Republican majority to go along with her proposals, especially the reparations fund and some of the policing reform measures, seems a tall order, but Goodwin takes a pretty direct approach.
"On any given day, folks can wake up and decide to do the right thing," she said.
HB 1627's language predates the pending lawsuit on behalf of surviving race massacre survivors, but Goodwin believes Tulsa County District Judge Caroline Wall's decision last year against a motion to dismiss the case gives new impetus to the call for legislative action on reparations.
"It's not like we don't have the money," Goodwin said, referring to the state's record reserves. She pointed out that lawmakers and the governor were ready to spend almost $700 million to lure a Panasonic electronic vehicle battery plant that went elsewhere.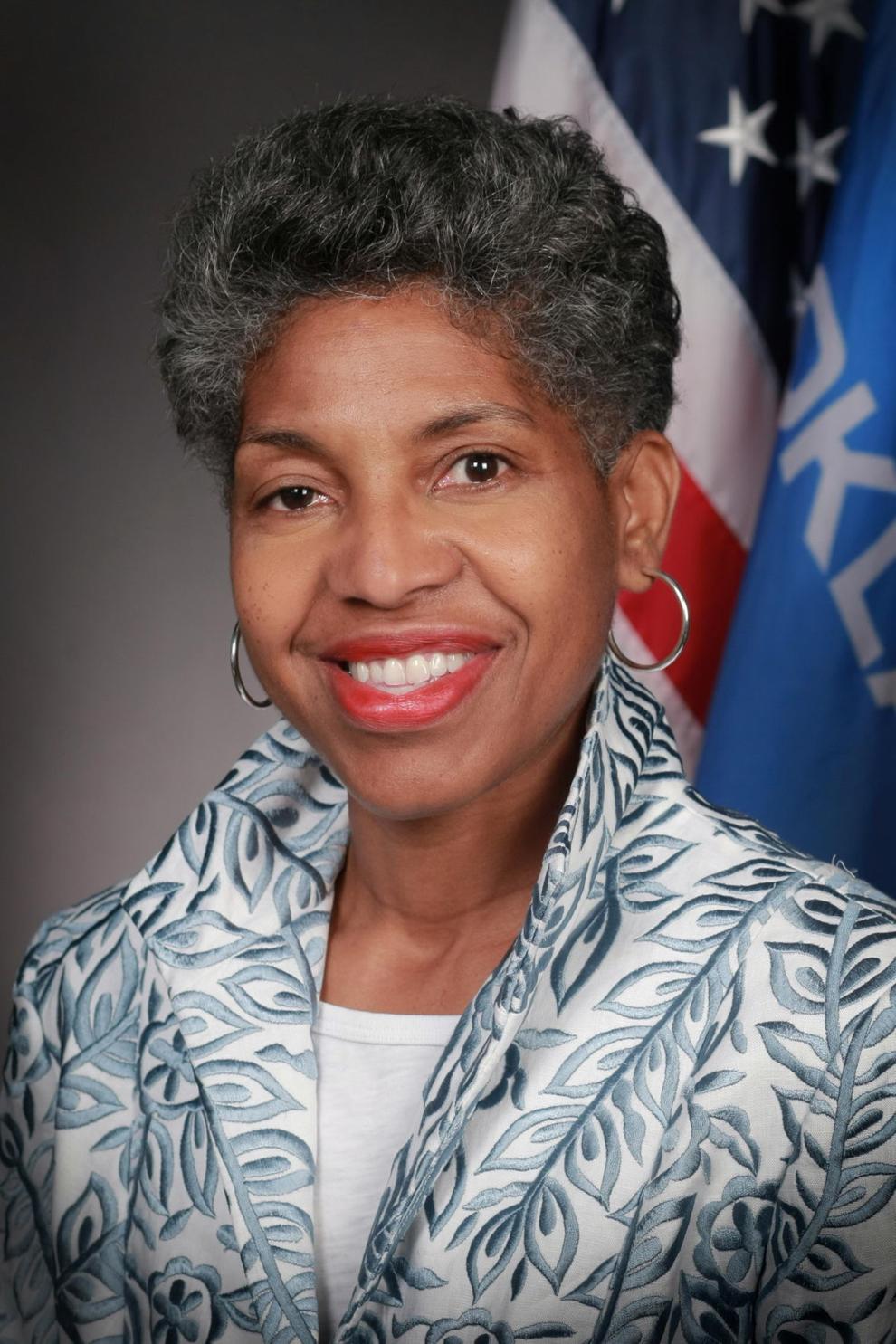 "When you look at the $300 million (in HB 1627), we're not saying that's all that's owed. It's the state trying to do its share," Goodwin said.
Her other legislation includes HB 1632, which would strip police and fire unions of the right to negotiate discipline issues through collective bargaining. The issue came up three years ago when Mayor G.T. Bynum's attempt to create an independent monitor of the Tulsa Police Department was blocked by the city's contract with the Fraternal Order of Police.
Other bills would allow plaintiffs to sue law officers involved in wrongful deaths for up to $25,000, independent of any damages assessed against law enforcement agencies or state or local governments, and would require annual reports on use of force in the state.
Goodwin's HB 1997 would establish a pilot program for 24-hour mental health facilities "to provide immediate support for individuals with symptoms of mental health illness and to avoid psychiatric hospitalization."
HB 1628 is the latest attempt at reforming Oklahoma's Landlord-Tenant Act, which housing advocates say is heavy on the "landlord" and offers very little for tenants. HB 1628 would outlaw retaliation against a tenant for complaining or reporting problems to authorities.
HB 1629 would clarify that the voting rights of pardoned felons are restored immediately, and HB 1999 would provide for the "curing" of mail-in absentee ballot technical errors. 
May 2021 video: Rep. Regina Goodwin testifies before Congress on Tulsa Race Massacre