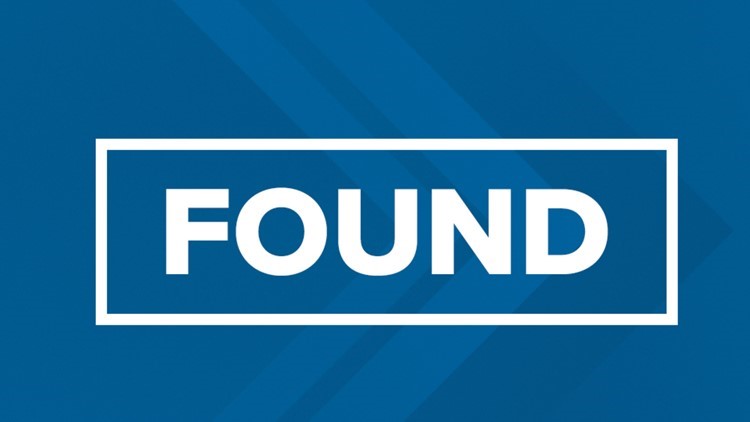 An AMBER Alert for two sisters has been canceled.
MCKINNEY, Texas — Two missing girls who were last seen in McKinney on Thursday evening have been found, according to the state's AMBER Alert system, and their family says they are safe.
More information about where they were found and other circumstances of their location were not yet confirmed.
The Texas Department of Public Safety's AMBER Alert for the two girls was updated Sunday evening to "found" status.
A family member confirmed to WFAA that the girls were found safe.
WFAA is not identifying the girls, as they were juveniles and they have been located.
Jame Burns, 60, who police said is the girls' paternal grandmother, was named as the suspect on the alert. It was not confirmed by police if Burns was in custody in the case.
The girls' father is in custody on kidnapping charges after the children were last seen during a Child Protective Services-supervised visit Thursday evening, police said.
The incident prompted an AMBER Alert early Friday.
The two missing girls were last seen at a restaurant at that location, where they were "having a supervised visit with their non-custodial father, along with CPS, who had temporary custody of the girls," a police news release said.
CPS told WFAA that the girls' mother died, but didn't disclose when she passed. 
McKinney police said Jame Burns was believed to be driving a 2009 Black Ford Escape.
In a 10:30 a.m. police update Friday, officials said the girls' father, Justin Burns, was believed to be involved in the incident and was arrested and charged with two felony counts of kidnapping. He was in the custody of the Collin County Sheriff's Office on Friday morning. 
The CPS worker called 911 on Thursday night to report the girls were missing, triggering the AMBER Alert, officials said.
Officials said Jame Burns has a criminal history; in 2005, she was charged with burglary of a habitation. The case ended in a plea, according to court records.
Watch the update from police at 10:30 a.m.:
WFAA reached out to CPS for more information but did not immediately hear back.
The alert was issued around 1 a.m. Friday. McKinney is north of Dallas in Collin County.
Law enforcement believed the girls were "in grave or immediate danger," the alert said. McKinney police said, "we have reason to believe they are in serious danger."
Police were working with the FBI to find the girls.
Jessica Burns, 4 feet, 10 inches tall and about 90 pounds, was last seen wearing dark-frame glasses, a red long-sleeve shirt with black sleeves, and blue jeans. 
Jennifer Burns, 4 feet tall and 60 pounds, was last seen wearing purple-framed glasses, a light blue shirt with sparkle designs, and blue jeans. 
Jame Burns, 5 feet, 2 inches tall and 230 pounds, was last seen wearing black clothing, the alert said.
More information about the grandmother's and CPS's involvement in the situation and how the incident happened was not released. Anyone with information about their location is asked to call the McKinney Police Department at 972-547-2700 or call 911 immediately. Anyone with tips can also call 972-547-2758. 


story by The Texas Tribune Source link