The search for a missing Oklahoma toddler has been ongoing since Tuesday, but it's still unclear exactly when she vanished.
Authorities initially reported Athena Brownfield, 4, missing on Tuesday afternoon after a postal carrier found her 5-year-old sister wandering around alone on Nebraska Avenue in Cyril around 2 p.m.
The postal carrier knew the 5-year-old girl "wasn't where she was supposed to be and notified police," at which point law enforcement realized that Athena was missing, said Oklahoma State Bureau of Investigation (OSBI) public information officer Brook Arbeitman during a Wednesday press conference posted to Facebook.
A Caddo County Sheriff's Office deputy told FOX 25 Oklahoma City, however, that the girl may have disappeared as early as Jan. 6.
OKLAHOMA POLICE 'ACTIVELY LOOKING' FOR MISSING 4-YEAR-OLD ATHENA BROWNFIELD WITH INFRARED, HELICOPTERS, BOATS
Arbeitman added that Athena has "limited verbal skills."
Cyril police immediately asked for assistance from the SBI in locating the toddler.
MISSING MADALINA COJOCARI SEARCH EXPANDS IN WESTERN NORTH CAROLINA: REPORT
OSBI served a search warrant at Athena's home for any items that may lead to clues about her whereabouts.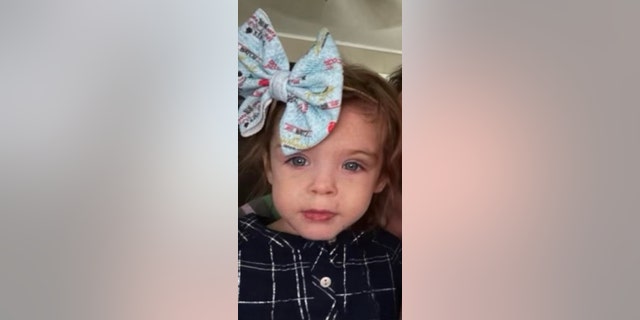 A Facebook post that purportedly came from the girl's family alleges that Athena and her sister were under the care of family members who left them unsupervised before Athena's disappearance.
CALIFORNIA AUTHORITIES SAY FINDING MISSING 5-YEAR-OLD IS 'TOP PRIORITY' AS SEARCH RESUMES WEDNESDAY
The agency is asking members of the public "with a residence or business in Cyril that has a video doorbell camera" to go to Family Life Church in Cyril, where a command post has been established, and notify law enforcement, according to a Wednesday press release. 
CLICK HERE TO GET THE FOX NEWS APP 
They are also asking Cyril-area residents to search their own properties for any signs of the missing toddler.
Authorities are asking locals not to self-deploy but to sign up for volunteer search efforts with the command post located at Family Life Church, 3rd St., in Cyril.