Gisele Bündchen and Tom Brady's divorce seems to have come as a boon in the supermodel's life, more so than in the quarterback's. Brady got eliminated from this year's NFL playoffs after the Buccaneers' loss to the Dallas Cowboys. However, Gisele's graph seems to be on the rise. And once again an update has come about her post-Brady life.
After spending a serene Christmas in her homeland, Brazil, with her two kids, Benjamin and Vivian Lake, Bündchen has jumped back head first into the fashion world, which she once left for her ex-husband and family. And not just that. Gisele is in a better place emotionally after the much-publicized separation.
Gisele Bündchen is back in Costa Rica with some familiar names
According to sources who spoke to PEOPLE, Gisele is spending most of her time these days in Costa Rica where the supermodel owns a summer country house. She is accompanied by the Brady family's Jiu-Jitsu instructor, Joaquim Valente. And this is not the first time Joaquim has raised eyebrows in the Gisele fan base.
DIVE DEEPER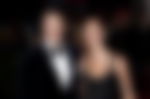 One insider source said, "Gisele adores and trusts [Joaquim] and has been spending a lot of time with him, but I don't think it's a traditional dating scenario."
However, Gisele doesn't want to let public speculation get in the way of enjoying Costa Rica. "Gisele feels good and healthy there. She is fit and keeping active. She feels a sense of renewal with newfound energy and a happy future outlook," the source added. Gisele took her kids and Joaquim to Costa Rica two weeks after her divorce from TB12. And seems she has a soft spot for the country's serenity.
Gisele also made her much-awaited fashion comeback
In the midst of all the serenity and the exercising, the former Victoria's Secret fashion model has been working her way to get back into the world she once conquered. "She is supercharged about her career in the next few months," sources noted. Gisele collaborated with Louis Vuitton in their new campaign with Japanese artist Yayoi Kusama. The campaign included some heavy-hitting names from the fashion industry, like Bella Hadid and Fei-Fei Sun, alongside the Brazilian bombshell.
However, Gisele's Louis Vuitton handbag collection may not have done its bit for Tampa Bay Buccaneers and Tom Brady. Tom sported one of Gisele's advertised bags before his wild-card round fixture and fans think it may have brought on bad luck for the seven-time Super Bowl champion as the Cowboys cruised to a 31-14 victory.
WATCH THIS STORY: Two months after divorce Tom Brady's ex-wife Gisele Bundchen carves an independent woman identity how
Gisele can't stay in Costa Rica forever as her Miami mansion is almost ready for its housewarming. Brady is also in Miami with the kids after the playoffs, according to the latest reports. Let's see what fate has for them.