A tornado hit parts of Alabama Thursday, causing "significant damage" in Selma, the city's mayor said.
Mayor James Perkins Jr. asked residents to "please refrain from traveling the roadways and stay away from down power lines."
Emergency response crews were already on the ground to provide assistance.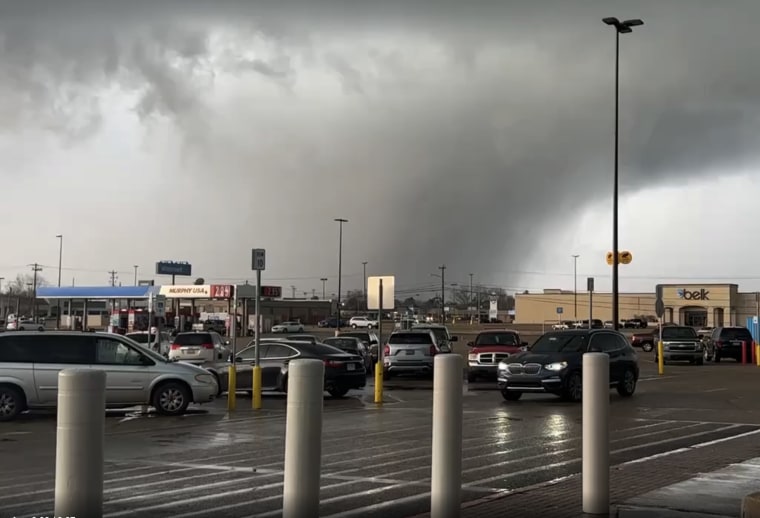 "We are asking everyone to stay calm and stay in place until further notice," city officials said in a Facebook post.
Most city streets are closed due to downed power lines and trees, according to another post from the city.
"All schools have reported that students are at school and safe. It is not safe at this point to go to the schools or allow the children to leave the school," officials said.
Nearly 50% of Dallas County, where Selma is located, is without power, according to PowerOutage.US.
In Morgan County, the sheriff's office said numerous buildings were damaged during a storm. About 10 people were injured but none appear to be life-threatening. Decatur, located in Morgan County, saw overturned trucks and multiple downed trees. Police said there were minor injuries.
The National Weather Service in Birmingham issued a tornado warning for northeast Chambers County.
"This is a large and extremely dangerous tornado on the ground. Please seek shelter immediately if in the polygon," the service tweeted just before 2:30 p.m.
There have been at least 19 reported tornadoes across the state as a line of violent thunderstorms ripped through the Southeast. Major damage has also been reported in Hale, Bibb, Sumter and Autauga counties.  
About 24 million people remain in the risk area for severe storms across Alabama, Georgia, Kentucky, North Carolina, South Carolina and Tennessee. There is a higher risk in those areas for tornadoes and severe tornado watches.
Atlanta, Charlotte, North Carolina, Greenville, South Carolina, Knoxville, Tennessee, Lexington, Kentucky, Montgomery, Alabama, and Nashville, Tennesee could be impacted.
In addition to tornadoes, storms could produce large hail and damaging wind gusts up to 75 mph.
This is a developing story. Please check back for updates.