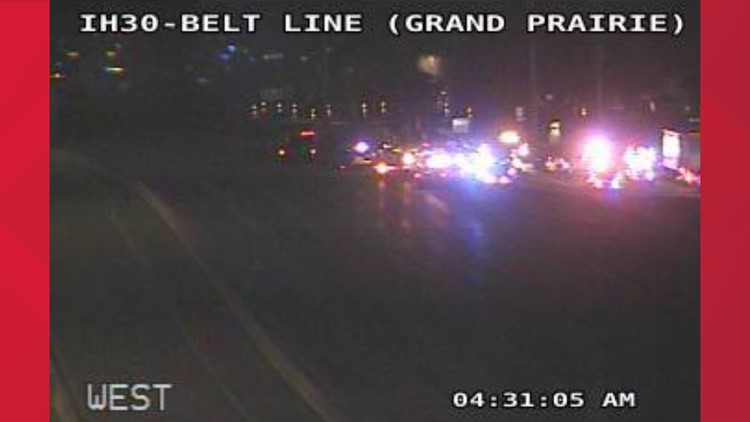 GRAND PRAIRIE, Texas — Grand Prairie officials have closed down the westbound lanes of Interstate 30 to clear out a crash, according to TXDOT.
Drivers are being directed off of the highway at Belt Line Road until further notice. TXDOT suggests people avoid the area if possible since delays are expected.
Details about the accident is limited at this time. It was reported at 1:08 a.m. and TXDOT announced the closure at 5:36 a.m.
This article will be updated if/when more information is available.




story by The Texas Tribune Source link